Digital Photography Workshops
We offer various types of photography workshops to suit your needs ranging from a 2 hour One To One Workshop on getting to know your camera and having an "Eye" for photography/light to our Sports & Social Clubs Workshops for Companies as well as our Galway City Photography Tour and of course our most popular 5 Week Workshops (4 People Minimum)
(See below for more information).
We can even create a Digital Photography Workshop specifically for your needs in your area.
Best to contact Brad at 0879868466 to discuss what may work best for you.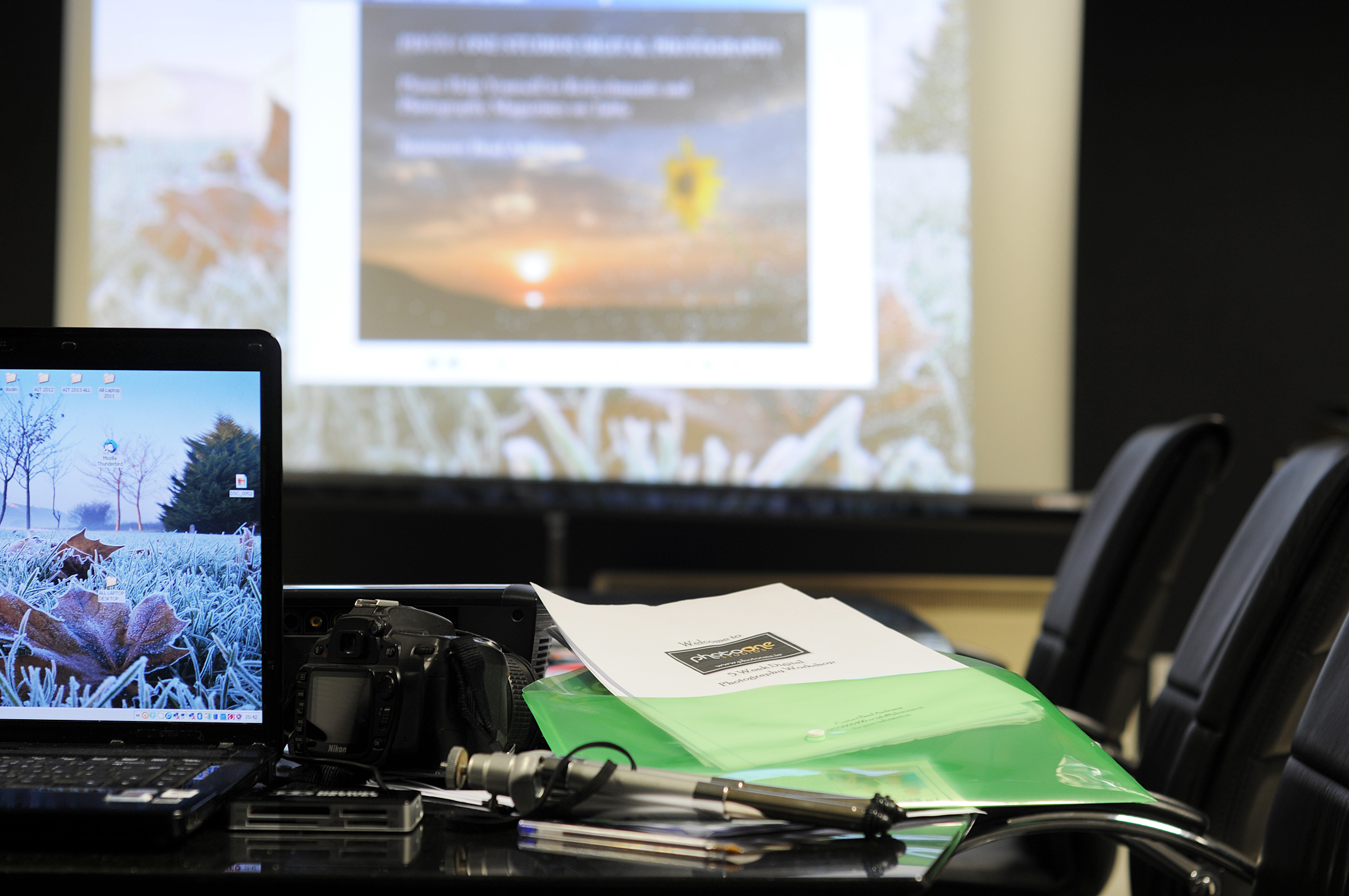 Workshop takes place in our cozy boardroom In Galway City
MAX 8 People to ensure individual attention
(Please contact us at 0879868466 or info@photoone.ie to add your name to the list)
We Offer Different Format Workshops to Suit your Needs

5 Week Workshop is definitely the most popular and great for beginners and is very comprehensive and runs over 5 weekday nights. This workshop needs 4/5 people to make it viable (max 8 people) and I am currently taking names/numbers for the next one. (Cost 150E)
NEXT ONES STARTS JAN 28TH 2019
Suitable for Beginner/Intermediate Level Photographers

The Galway City Evening tour takes place from just before sunset till just after sunset (about 3 hours) and needs about 3 (max 5) prebooked for this to go ahead and currently I am taking names until I get enough people for the next one. (Cost 50e) NEXT ONE TBA
Suitable for Beginner/Intermediate Level Photographers.

One to One Workshops take place in the studio on Monday/Thur/Fri or Saturdays (Depending on Availability) and take 2.5 hours. We cover many different areas of Photography, Settings & Lighting. These courses are very good for people who want one to one attention and to learn from scratch or a specific areas of photography. (Cost is 75e Per Session) All Cameras Welcome
Suitable for Beginner/Intermediate or Advanced Level Photographers.
Group/Community Workshops are always something that can be arranged to suit your groups particular needs, please contact Brad to discuss.
Contact Brad at 0879868466, email info@photoone.ie or fill out form below for more information.